Places to Visit Around Knightsbridge Station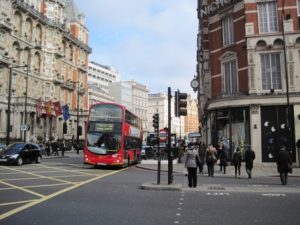 Knightsbridge Underground Station is in the north east of Knightsbridge which is a busy and fashionable shopping district in West London. The station is at the junction of three roads: Knightsbridge which runs east-west along the southern perimeter of Hyde Park, Brompton Road which runs south-west from Knightsbridge and Sloane Street which runs south from Knightsbridge.
Harvey Nichols – a department store popular with younger people – is across the road from the main entrance to the station on the junction of Knightsbridge with Sloane Street, while Harrods is a four minute walk down Brompton Road.
One Hyde Park is directly opposite the main entrance to the station. This ultra-modern retail and residential development which overlooks Hyde Park was launched in 2011. A year later it was reported that only 3 of its 85 apartments were permanently occupied, with 49 registered as second homes and the rest empty. Apparently one of the penthouses was purchased for £136 million while the flats went for a more reasonable £11-21 million.
If you walk east from the station along Knightsbridge and turn left into Albert Gate you will reach the paths, meadows and trees of Hyde Park within 5 minutes.